About Full-Circle Mushroom Compost, Inc.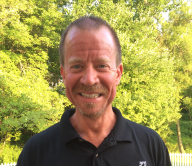 Owned by the Needham Family since 1987, Donald Y. Needham oversees Full- Circle Mushroom Compost, a subsidiary of Fastrak Express, Inc. Currently on the Board of the American Mushroom Institute; he helps represent all phases of mushroom production throughout the United States. Full-Circle Mushroom Compost is the last phase of mushroom production. It has been pasteurized prior to removal from a mushroom house. As an agricultural bi-product, it is the gold standard for compost because it is highly regulated and formulated to grow food first. The pasteurization process kills the mycelium, weed seeds and bug larvae. Then this pasteurized compost is recycled back to the Earth for use as a high organic matter soil amendment for all types of land and farming applications and is the anaerobic filter media in Bio-reactor and Acid Mine Drainage ponds.
To further exemplify our commitment to innovation and quality Full-Circle Mushroom Compost is registered with PA Preferred, MD State Highway Administration, VA Department of Agriculture and is a sub-contractor supplier in OH DNR, PennDOT and the Government Supplier list for bids and contracts requiring soil amendments, compost or mulch.
We ship throughout the Mid-Atlantic Area including WV, OH, NY, PA, NJ, DE, MD, VA, DC, NC and New England.
Mark Gatlos – Logistics Coordinator
Linda Shoemaker – Accounts Receivable
Cynthia Willis– Accounts Payable
Dawn Garcia – Administrative Assistant
Lisa Van Houten – Sales and Marketing Consultant