Welcome to Full Circle Mushroom Compost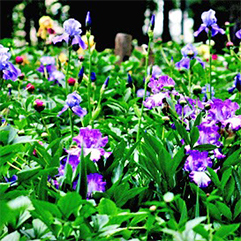 Mushroom Compost is initially used in food production and therefore highly regulated and formulated. Because of this standardized formulation it is the ideal soil amendment for your yard, garden, farm and reclamation applications. Benefits you will recognize
include:
Adds organic matter to soils.
Builds up the soil flora.
Improves water retention.
Relieves compaction problems
Reduces the need for fertilizer.
Mushroom Compost is a PA Preferred Product registered by the Pennsylvania Department of Agriculture. In addition, our compost is approved by PennDOT, MD SHA, VA Department of Agriculture and ODNR for a variety of highway and reclamation activities. These credentials will only help to enhance the green footprint to your projects. We look forward to helping you grow greener.
Introducing Perlite – A new product for 2021!!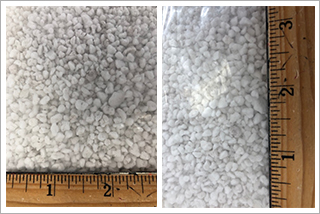 We are pleased to announce, that our shipping company, Fastrak Express, Inc. is now delivering bulk quantities (3580 cubic feet) of Perlite. As you know, this material is a component in potting soils, horticulture and hydroponic operations. It can also be used in combination with pasteurized mushroom compost to loosen clay soils for improved water infiltration and root structure. At $1.50 per cubic foot plus transportation, we welcome the opportunity to supply this product to improve your green footprint and expand your business and growing opportunities.