Welcome to Full Circle Mushroom Compost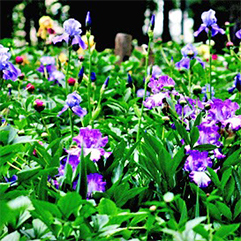 Mushroom Compost is initially used in food production and therefore highly regulated and formulated. Because of this standardized formulation it is the ideal soil amendment for your yard, garden, farm and reclamation applications. Benefits you will recognize
include:
Adds organic matter to soils.
Builds up the soil flora.
Improves water retention.
Relieves compaction problems
Reduces the need for fertilizer.
Mushroom Compost is a PA Preferred Product registered by the Pennsylvania Department of Agriculture. In addition, our compost is approved by PennDOT, MD SHA, VA Department of Agriculture and ODNR for a variety of highway and reclamation activities. These credentials will only help to enhance the green footprint to your projects. We look forward to helping you grow greener.